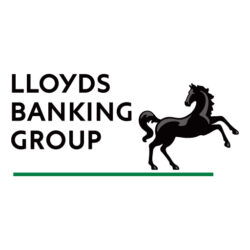 LBG is a major British financial institution focused on retail and commercial financial services with 75,000 employees and a market capitalisation of more than £40bn. Within Group Finance, unintended impacts of change originating elsewhere in the business were identified as a key cause of issues and process failures. I helped them to establish a new Inbound Change function.
Objective
Establish an Inbound Change Management function to reduce the unintended impacts on Group Finance Divisions from change originating elsewhere in the bank.
Resources
5 months, £1.5m
Internal audit had raised a management action related to the volume of change initiated outside of Group Finance which subsequently led to negative impacts process failures. Working with the Finance Change Director and other Divisional Finance Directors, I devised and implemented an engagement model to intercept new Programmes incepted by Group Change and Divisional Change teams, then assess them for potential impacts on Group Finance. In the first year, we impact assessed more than 25 change initiatives and identified 15 (including three major core programmes) as needing Finance Inbound Change support. The impacts of unplanned change on finance significantly reduced in year one, and the Group CFO was able to report the management action as fully remediated.
Result
6X ROI.

Impact of unplanned / unexpected change reduced by a minimum of 90% by FY16/17. Related annual cost savings estimated at £5m to £10m.

Recognition
Jo Fraser, Interim Head of Finance Inbound Change, praised Mark for his involvement in establishing the Group Finance Inbound Change function, and leading multiple subsequent programmes: "Mark worked for me in Group Finance Change on major programmes as the lead for Group Finance at Lloyds Banking Group. His analytical approach to problem solving combined with his focus on outcomes turned a number of poorly performing programmes around. He has an engaging manner that works well with senior stakeholders yet is firmly part of the team. A natural leader, he brings commitment, hard work and a sense of fun to work. It was a joy to have him on my team as I knew I could rely on him to deliver."
---
Corporate information about Lloyds Banking Group can be found on their website.