NBS is the largest building society in the world with more than 15m members and c. 17,000 employees. It is the second largest mortgage lender in the UK, with a 13% market share. In 2012, it undertook a huge transformation Programme, radically changing it's approach to solution delivery. I led their Solution Lifecycle Transformation Programme, concluding in 2015.
Objective
Establish a standard set of solution lifecycle methods and tools that are routinely used by employees and partners to deliver quality, cost effective and reliable solutions for the business.
Resources
32 months, £25m
Through the Solution Lifecycle Transformation Programme, I led a multi-disciplinary team of Programme / Project Managers, Architects, Analysts & PMO to spearhead the implementation of IBM's Rational tooling software. This involved leadership & training of multiple workstreams on the new SDLC.
As a result, my programme team uplifted the capability of more than 2,000 NBS employees and partners, through development and implementation of a new operating model, development methodologies, processes & software tooling. This enabled the creation of a reusable asset base by, and for, all follower change projects and programmes. Finally, the programme updated and republished the Nationwide Change Framework with new SDLC methodology to underpin the revised tooling and processes.
Result
4X ROI.

The programme enabled a potential cost benefit of £100m p.a. through accelerated discovery activities, reducing the average duration of programmes by at least 20% within a £500m annual change portfolio.
Recognition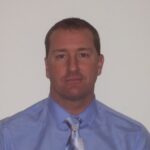 Paul Venn-Griffiths, Senior Programme Manager at Nationwide, complimented me on remediating and delivering this critical delivery: "Mark rose to the challenges of the Solution Lifecycle Transformation Programme with great energy and a real sense of purpose. This was a difficult programme to initiate, and a number of other Project and Programme Managers have previously tried and struggled where Mark has succeeded; the project has moved steadily through recovery since Mark took the lead. A complex but critical programme; it had a very senior stakeholder group with differing expectations of what success looks like. Mark built confidence back into the programme and the Board, which encouraged the Board to provide support through a period of reorganisation. He really turned the SLT Programme around, with very positive feedback from the sponsor on Mark's drive, commitment, and delivery approach"
---
Corporate information about Nationwide Building Society can be found on their website.