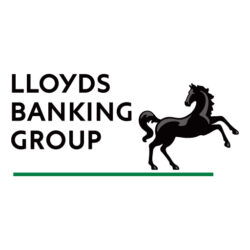 LBG is a major British financial institution focused on retail and commercial financial services with 75,000 employees and a market capitalisation of more than £40bn. It acquired MBNA for $2.4bn in June 2017.
Objective
Ensure operational readiness & ability to consolidate MBNA financial information into LBG from 'Legal Day 1'. Facilitate provision of funds and transfer of contractual payments to effect transfer of ownership.
Resources
5 months, £1m.
With just five months between the announcement of the deal and the planned change of control date, I was asked by Lloyds Banking Group's Finance Change Director to rapidly mobilise a team to lead the Group Finance response to takeover of MBNA from Bank of America. I immediately agreed an approach with the Programme Director to engage and commence tripartite planning activities with key Finance stakeholders in LBG, MBNA and BoA, commencing with definition of a hybrid governance model acceptable to all parties (and subsequently adopted by all workstreams within the programme).
I oversaw the tactical integration activities for Finance & Group Corporate Treasury systems integration in preparation for the $2.4bn MBNA acquisition. This necessitated highly collaborative stakeholder engagement to deliver key outcomes & prepare for business readiness, matrix managing resources across six internal finance divisions and MBNA's Finance & Treasury functions. I also coordinated liaison with the Bank of England and BoA to ensure the transmission of contractual payments on 'Legal Day 1' were not impeded by UK payment systems sanction checks and controls. Reflecting on the success of the programme, the Programme Director singled out the Finance workstream for special recognition, describing my performance and achievements as admirable.
Result
My workstream achieved 5X ROI. I managed the MBNA acquisition into Group Finance BAU with no negative operational impacts.

The wider programme delivered a 4% (£650m) per annum revenue boost for LBG, with forecast synergies of £100m per annum within two years. Projected ROI that exceeded cost of equity in the first full year and increased to c.17% in the second full year following the acquisition.

Recognition
Paul Woollon, MBNA Integration Programme Director, applauded my exceptional leadership of the Group Finance workstream: "Mark led the Finance workstream so admirably throughout transition. There was a huge amount of work in the Finance space, whether it was getting ready for reporting from Legal Day 1, or the actual construct of how the payment was going to work for the completion, all of the mechanics involved in the transaction as well. A massive well done to Mark and the very large team in Finance."
---
Corporate information about Lloyds Banking Group can be found on their website.