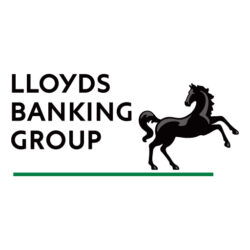 LBG is a major British financial institution focused on retail and commercial financial services with 75,000 employees and a market capitalisation of more than £40bn. In 2017 it identified compliance issues with BCBS 239; by 2018 progress towards compliance was identified as a significant challenge.
Objective
Remediation of non-compliance with BCBS 239 (Principles for effective risk data aggregation and risk reporting)
Resources
18 months, £5m.
I was asked by Lloyds Banking Group's COO for Group Finance to lead the Group Finance workstream of the BCBS 239 Programme, when it was identified as a significant Group risk by the Group CRO. I analysed the existing schedule, identified and confirmed residual risk, developed an accelerated plan and simplified all data workstreams. Working with the Chief Data Officer's teams, I developed & implemented processes, structures & tools to support production of data metrics and key risk indicators. Finally, I sought and achieved approval from the Group Finance / Group Corporate Treasury Directors to establish and implement a Group Finance Data Management function, enabling the capability to assure ongoing compliance within Finance BAU.
Result
Risks to continuation of banking licence, fines, penalties and additional costs associated with increased regulatory scrutiny mitigated. Achievement of Material Compliance by end of 2018 with FCA approved plan for Full Compliance by end of 2019 at additional operational cost of less than £250k per annum for Finance Data Management function to ensure ongoing compliance.
Recognition
Paul Wilding, Senior Finance Data Architect and Head of the new Group Finance Data Management function, provided his view on my leadership of the BCBS 239 workstream: "Mark makes things happen; he gets a solid grasp on the detail and pursues his objectives relentlessly. I worked with Mark on the implementation of some complex data management processes to support BCBS239 in LBG Finance.

From the outset Mark worked tirelessly to ensure the project plans covered the business requirements and that all stakeholders were engaged. He delivered on his objectives and managed challenges to scope with equal focus and determination (plus some good humour). He is not deterred by the complex and engages well at all levels of the organisation."
---
Corporate information about Lloyds Banking Group can be found on their website.